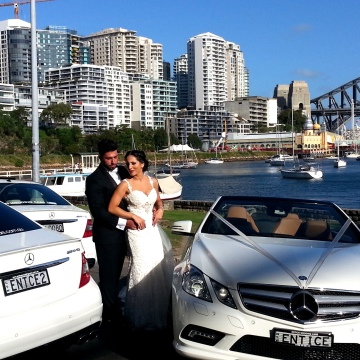 To Michael and the Entice Team,
The pleasure was all ours, the cars and your crew were perfect. The cars are gorgeous and so much fun to ride in, everyone loved them, even the parents!
Yourself and the crew were amazing- very fun, personable and friendly people which made everyone feel so relaxed and comfortable. You were all so hospitable and you're bubbly personalities added to the happy and exciting atmosphere on the day.
Thank you so much,
Anthony and Marie.