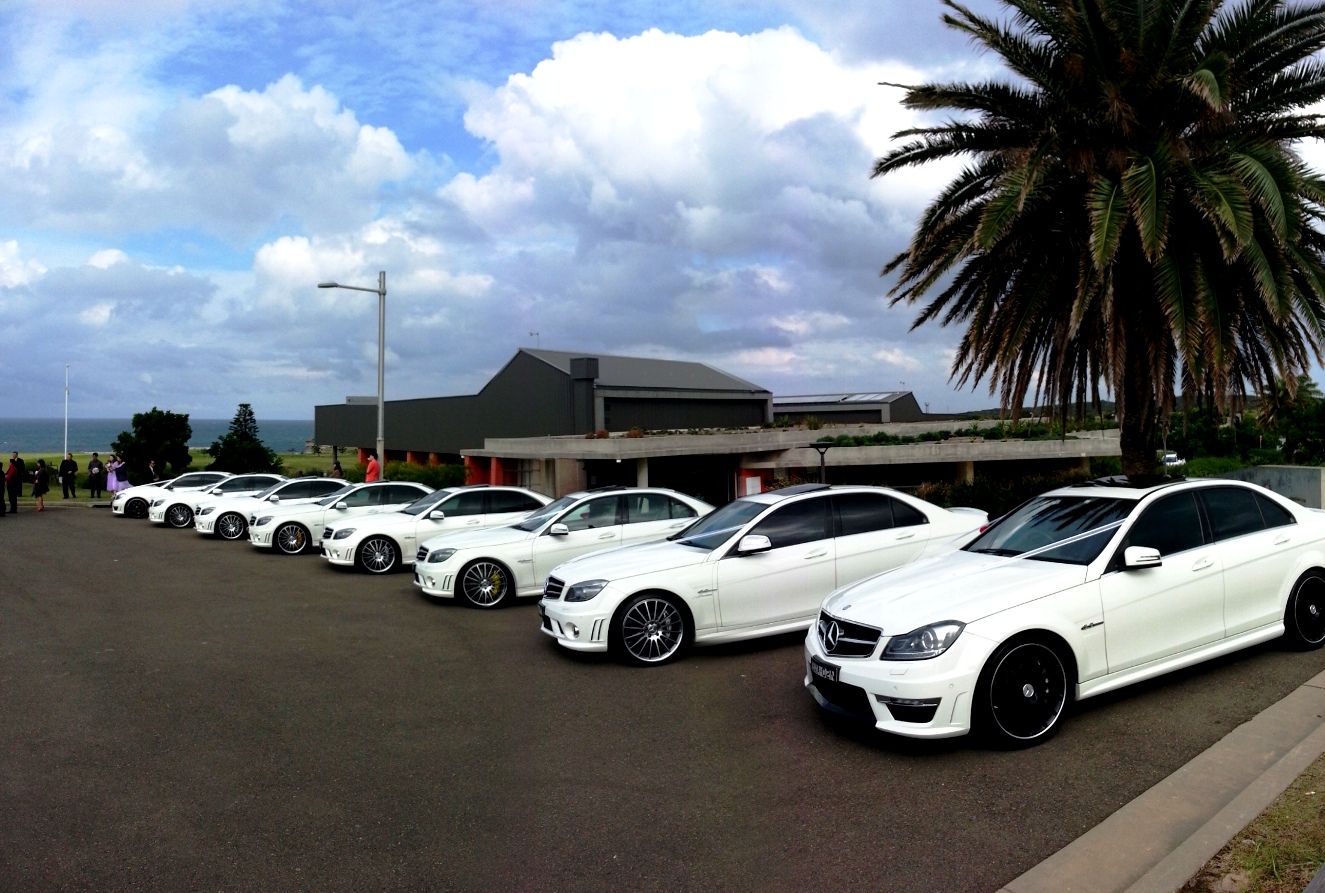 The Wedding for Sunday 12-4 -15 Massive 8 Mercedes C63 Amg Sedans were hired. It looked incredible.
Posted by Michael in Uncategorized
13
Apr
2015
This wedding was the first of its kind to have 8 Mercedes C63 Amg Sedans on one wedding. It was awesome words cant describe how beautiful they looked all parked together and need to say when 8 x C63's roaring on the road all at the same time. It was lots of fun and the bridal party loved every minute of it.