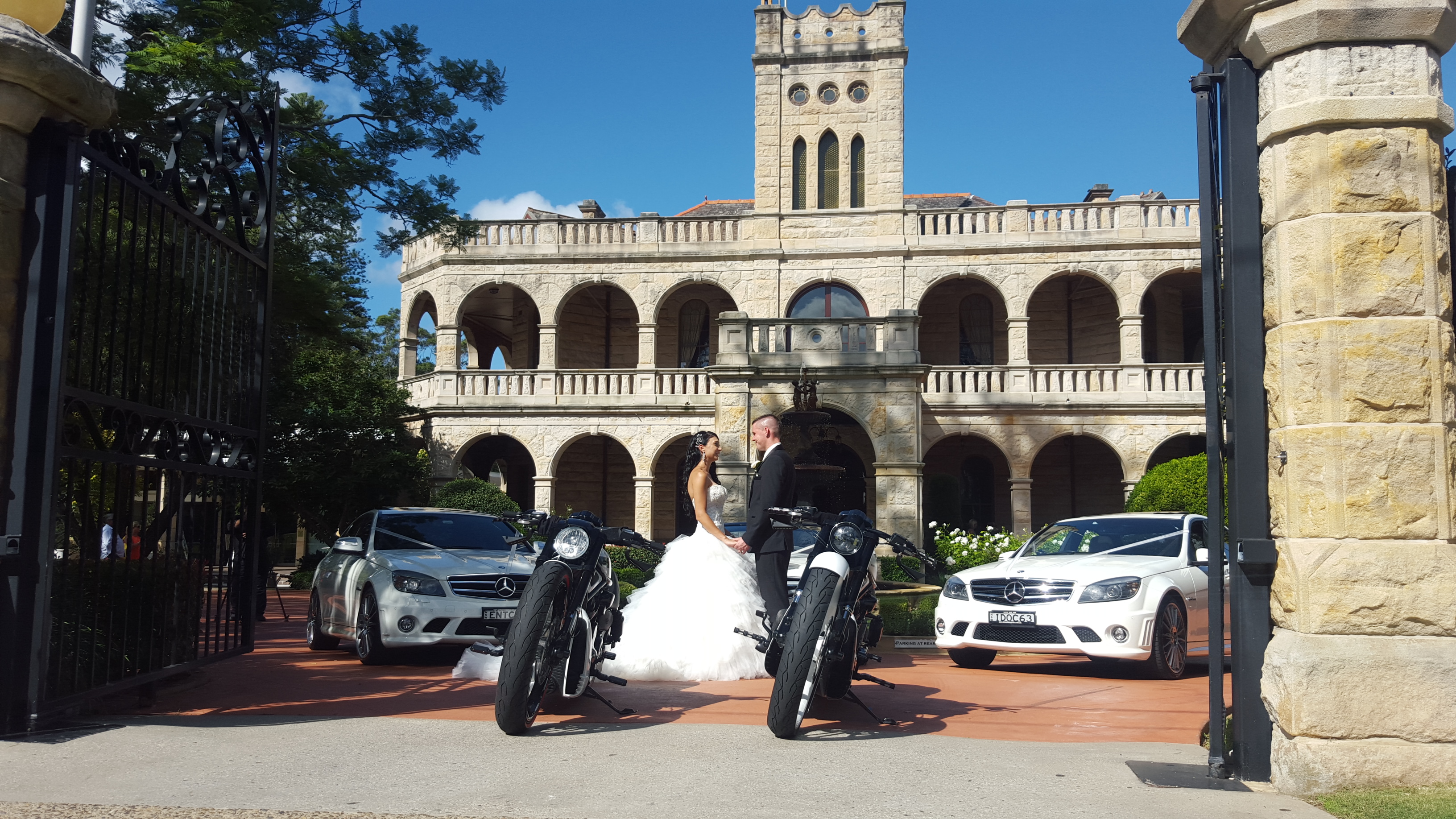 The Wedding Of Aaron and Natalie 7.2.16
Posted by Michael in Uncategorized
07
Feb
2016
Would like to congratulate our newly weds Aaron and Natalie on there beautiful wedding day yesterday.
They both looked amazing.
They booked the following cars for the wedding in Sydney,
1 Mercedes E class amg convertible
2 Mercedes C63 Amg Sedans
2 Custom Harvey Vrods
The ceremony and Reception was at Curzon Hall in Marsfield.