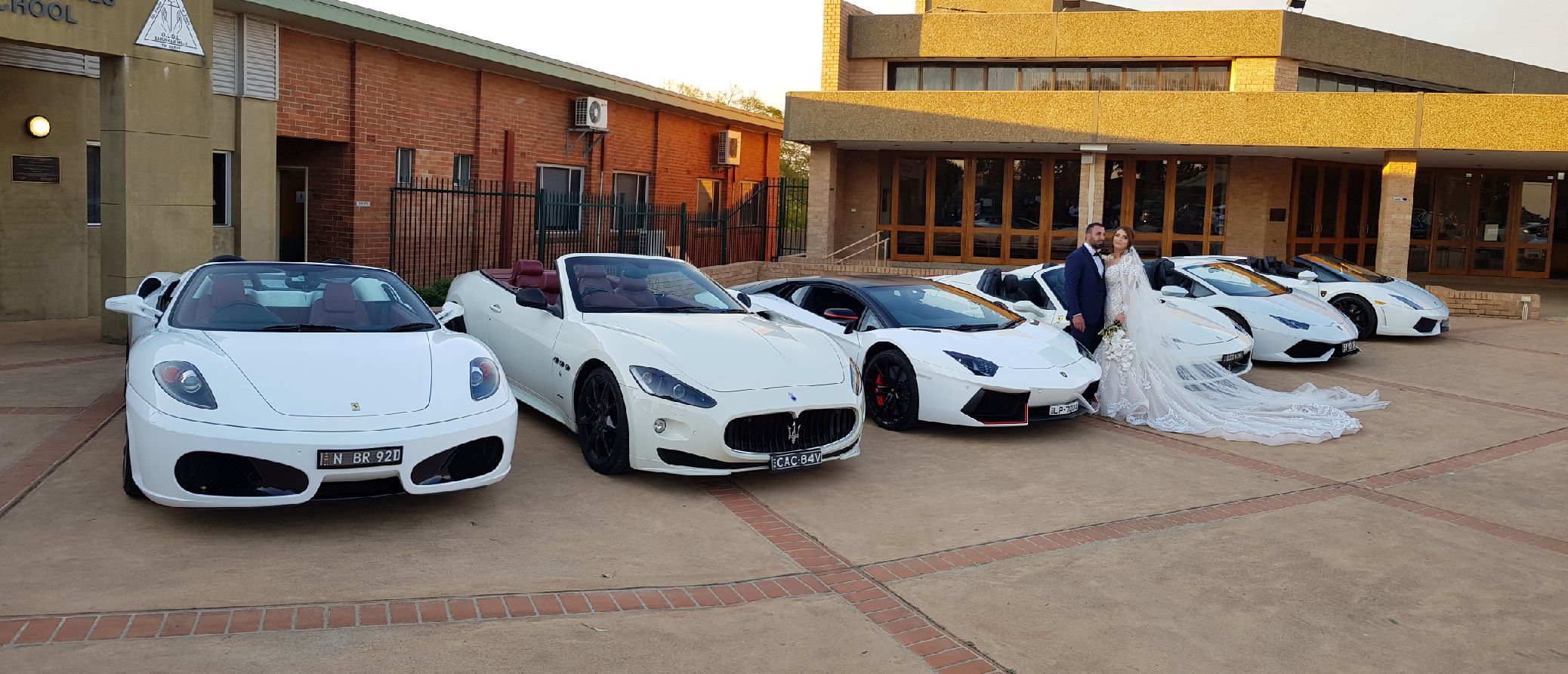 The Wedding Of Joseph and Rebecca 2/9/17
Posted by Michael in Uncategorized
03
Sep
2017
We congratulate our lovely couple Joseph and Rebecca on there lovely wedding day. She is the second sister in the family that entice provides the cars for.
There church was at our lady of lourdes baulkam hills. They also took photos there.
The reception was help at Renaissance Westella lidcombe.
The bride travelled in a Mercedes E class amg convertible. The bridesmaids in a stretch chrysler limo.
The boys had supercar haven
1 Lamborghini Aventador
1 Lamborghini Hurracan
1 Lamborghini Gallardo
1 Maserati Grancabrio
1 Ferrari 458 italia
1 Ferrari 430 spyder
Another great wedding achieved successfully.