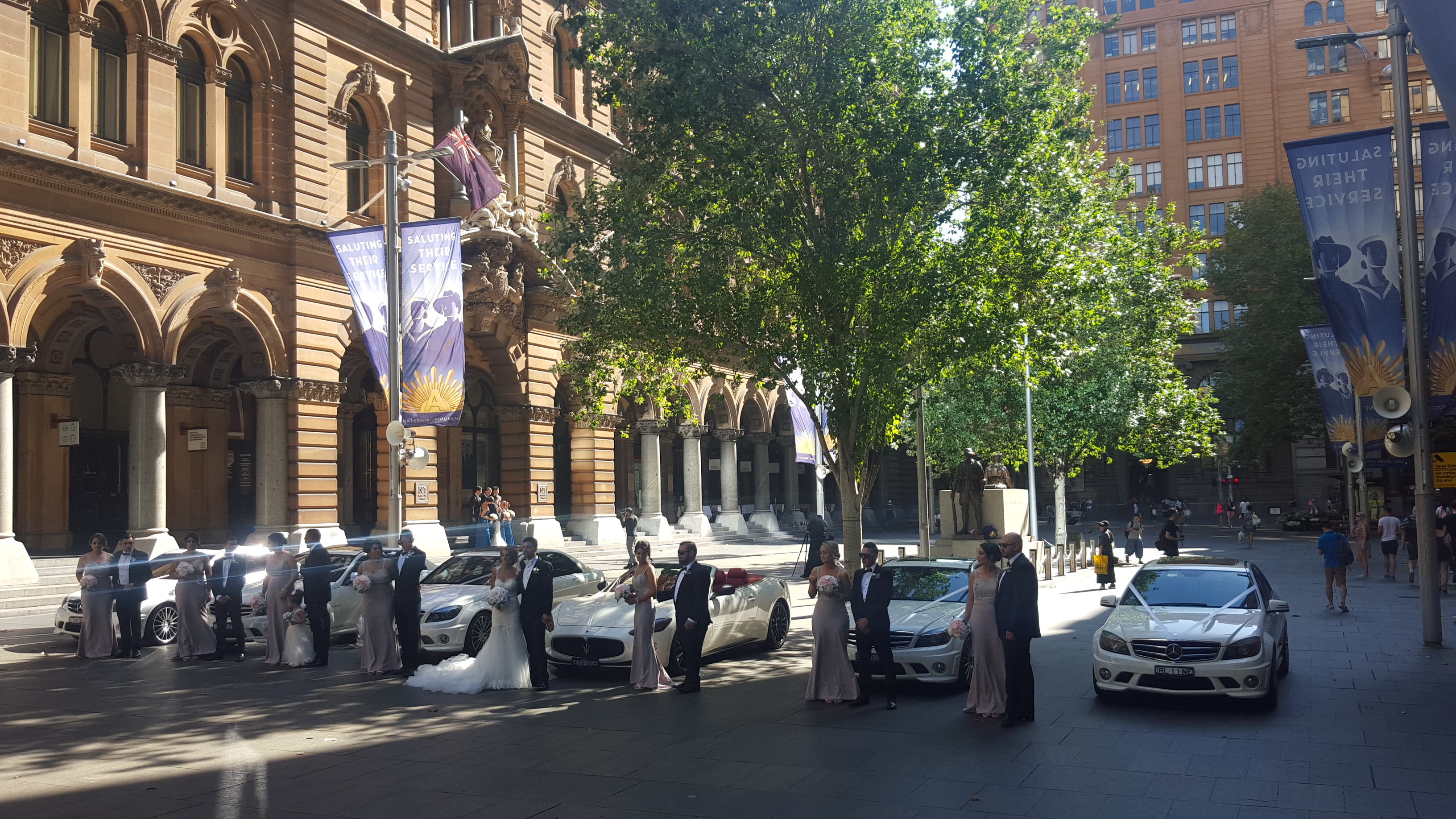 The Wedding Of Andrew and Corrine 12.3.16
Posted by Michael in Uncategorized
12
Mar
2016
We congratulate the newly weds andrew and corrine on there beautiful wedding. They had a massive bridal party of 14 in total.
They booked 1 Maserati Grancabrio and 5 Mercedes C63 amg sedans.
The church was at Our lady of Victories Horsley Park.
The took there photos at Martin Plc.
The reception at the New Clarence House Belmore.